Military & Police
It is not surprising that the LIBA armor was chosen by the Navy as the armor of choice for the United States Marine Corps EFV, with LIBA's (SURMAX) multi-impact superiority. No other ceramic armor available today can compete with the LIBA's (SURMAX) ability to withstand sustained multi-impact AP rounds on an amphibious vehicle with necessary access to sea water as well as subsequent ground combat operations ashore.
Heavy Armored Vehicles
Pandur Armored Vehicle
LIBA is the armor of choice for the PANDUR as marketed to the U.S. Special Forces by General Dynamics Land Systems. All variants use the same chassis configured in one of two basic models: "A" Model with an extended center roof or "B" Model with a flat roof design.
The various configurations include: Armored Personnel Carriers fitted with light and heavy machine-gun cupolas and turrets, including the AV-30 and USMC Up Gunned Weapon Station; Armored Fighting Vehicles and Reconnaissance Vehicles, including the MultiGun Turreted System mounting 25mm, 30mm or 35mm cannons; Combat Support Vehicles including 9Omm, anti-tank, and mortar systems; and Service Support Vehicles including ambulance, engineering, logistics and command and control vehicles.
http://www.gdls.com/programs/pandur.html
EFV (AAAv) Amphibious Armored Vehicle
The Expeditionary Fighting Vehicle (EFV) is a keystone for the Marine Corps Expeditionary Maneuver Warfare (EMW) and Ship-to-Objective Maneuver (STOM) warfighting concepts. This armored amphibious vehicle represents the Marine Corps' primary means of tactical mobility for the Marine Rifle Squad when conducting amphibious operations and subsequent ground combat operations ashore.
It is not surprising that the LIBA armor was chosen by the Department of the Navy as the armor of choice for the United States Marine Corps EFV, with LIBA's (SURMAX) multi-impact superiority. No other ceramic armor available today can compete with the LIBA's (SURMAX) ability to withstand sustained multi-impact AP rounds on an amphibious vehicle with needed access to sea water as well as subsequent ground combat operations ashore.
http://www.gdls.com/programs/efv.html
http://www.defenseindustrydaily.com/2006/07/the-usmcs-expeditionary-fighting-vehicle-sdd-phase-updated/index.php
Stryker Armored Vehicle
Based on the lessons learned since Desert Storm (Iraq 1991), Afghanistan and Iraqi Freedom, the mobile war-fighting platforms of the US Army and Marines are being transformed into lighter, leaner, and meaner formations capable of hitting hard and fast.
The Stryker LAV (Light Armored Vehicle) III [LAV III] is at the center of the Army's Interim Brigade Combat Teams. The IBCTs are lighter and more mobile, yet provide firepower unmatchable by the enemy. In total eight brigades were equipped with  a few thousand Stryker vehicles.
The most important advance on the Stryker LAV as opposed to previous light weight armored vehicles is its ceramic composite armor, which offers protection against AP projectiles, artillery shells as well as IED (roadside bombs), which was the number one threat in Iraq.
http://www.gdls.com/programs/strykers.html
M113 Armored Personnel Carrier
The M-113 family of vehicles (FOV) is probably the most common and popular armored personnel carrier (APC), with over 80,000 vehicles produced since the late 1960's and in use in over 50 countries, accommodating countless modifications developed by the host country. While some older M113 versions are being retired and removed from selected inventories, other FOV members are being upgraded, reconfigured and introduced as entirely new systems.
The upgrade of the armor for these vehicles is extremely important considering the ever-increasing hazardous threats of the modern battlefield. The LIBA armor provides the most advanced armor solution available. Adding LIBA pellets to the existing body allows higher levels of safety and life-saving capabilities. This very impressive improvement in armor, with a relatively light total weight and considerably improved survivability with its multi-hit and anti-vandalism properties, allows the M113 to continue serving the troops without compromising its performance.
HEMTT – HET Armor Upgrade Proposal
HEMTT (Heavy Expanded Mobility Tactical Truck) manufactured by Oshkosh Truck Corporation, is used primarily for heavy transport for the US Army. It has been an important workhorse of the US heavy tactical wheeled vehicle fleet and about 13,000 HEMTT vehicles are currently in service.
Mofet was approached to provide an advanced armor solution and has provided a 'mock up' for the vehicle along with a proposal.
IHMEE Mofet Armor Solution
Interim High Mobility Engineering Excavators the HMEE (and its Interim version the IHMEE) is a self-deployable excavation system that replaced the Small Emplacement Excavator (SEE), then in the Army's inventory. It performs such tasks as digging, lifting, loading and trenching and with attachments executes a wide range of mobility and counter mobility, survivability, and general engineering missions.
These demands required the IHMEE to have armor that provides maximum protection, without hampering its work capabilities. US Army forces operate in the full spectrum of military environments and need a rapid excavator to keep up with today's maneuver forces.
This is precisely what Mofet Etzion has provided. Armor technology from Mofet for the IHMEE vehicle, was incorporated from the beginning of its conceptualization and design.
Light Armored Vehicles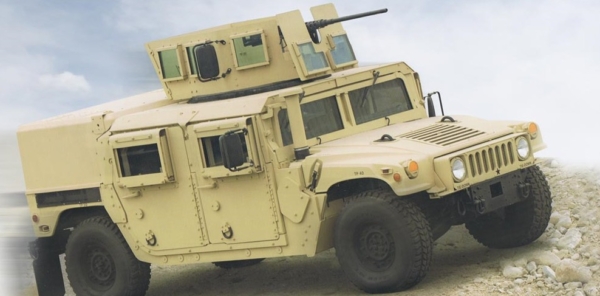 The demand for armored off-road vehicles continuously increases. Their versatility makes them the preferred choice of international organizations, such as the UN as well as police and security forces in areas of unrest and crisis all over the world. A properly fitted, armored off-road vehicle is the ideal combination of high mobility – even under extreme topographic conditions or with a partially destroyed infrastructure – and of safety from all potential dangers.
LIBA armor is far more adaptable and effective for all ballistic threats (NIJ and Stanag, etc.) than any other armor solution, and the light weight LIBA pellets offer the additional advantage of having a minimal effect on engine and vehicle systems. Internal ceramic armor panels are placed in the body and cavity panels of the vehicle, to provide maximum protection with minimum visibility. The ceramic armor can be installed on any backing material.
Body Armor
Personal body armor is defined by the threat level it is designed to protect against, from the lower levels (NIJ IIIA) up to and including the highest levels of protection against AP (armor piercing) projectiles. Mofet Etzion works closely with clients, when certain armors are required for specific threats. These composites are not listed due to the nature of the design parameters and proprietary compositions. All ballistic armors have various explosive blast and forced entry resistance capabilities not listed, due to associated complexities.
Mofet Etzion's superior body armor solution offers previously unheard of anti-vandalism properties which, unlike other ceramic armor vests, can withstand heavy punishment and can be dropped or thrown about, without losing its ballistic properties. This is a crucial factor for armies and police forces, where the use of and treatment of body armor vests is not stringently controlled.
Mofet Etzion manufactures body armor panels, based on the LIBA pellet technology and markets soft and hard body armor vests, including vests that are exterior-wear vests for low threat environments and those that can be concealed and worn underneath jackets or casual dress outerwear or uniform. These include stab protection or lower, and these body armor vests are used without ballistic panels. There are numerous styles and colors, with the possibility of adding a variety of pouches and/or Velcro straps and custom made specifications can be met and designed according to the specific customer requirements.
Light-Weight Protection for Aircraft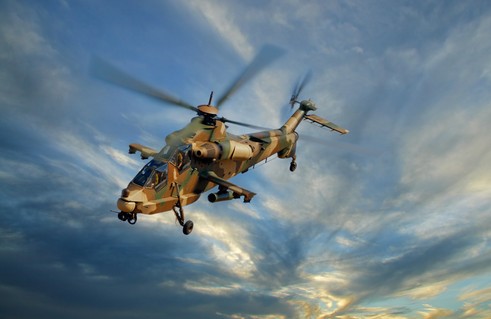 Mofet Etzion has years of experience producing armor for light-weight vehicles and aircraft, which both have similar characteristics and consequently require similar materials.
With the constantly rising costs of new platforms and shrinking defense budgets, upgraded solutions are becoming more common and necessary in the aircraft industry, and to this end Mofet Etzion fulfills its customers' needs. We have performed projects with the Israeli and Canadian governments, armoring military helicopters, such as the UH 60 (AKA "Blackhawk) and the Bell 212 Huey, applying the high technology standards to aircraft that were implemented in vehicles.
Mofet Etzion armor is light weight, has a high degree of hardness and toughness and high survivability performance. We provide armor for all parts of the aircraft: pilot cabin, passenger cabin, cargo compartment, gunner position and aircraft floor.