Canada's Defense Vision
Canada is going through a transformation regarding its vision and approach to defense. In 2017, Canada announced a new defense policy: "Strong, Secure, Engaged". The new policy will be integrated gradually into the Canadian army. The Canadian government will increase their defense budget over the next 10 years, up to $32.7 billion in 2026-27.
Canada's new "Strong, Secure, Engaged" policy will increase the size of the country's armed forces, strengthen its commitment to its long-lasting alliances, and provide its armed forces with vital new investments to ensure they have the modern tools they need in order to successfully meet every challenge and complete every mission.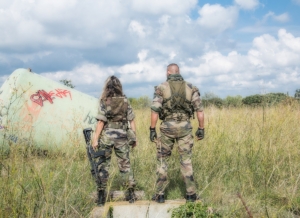 Modern Defense and Protection
In order to ensure the Canadian army's successful transformation, Mofet Etzion is providing its innovative defense solutions for soldiers, vehicles and light aircrafts. Mofet Etzion upgraded the Pandur armoured vehicle for the US Armed forces and can do the same for the Canadian Armed Forces. The armor has two basic chassis configurations, in order to provide the best protection possible for combat scenarios and reconnaissance missions.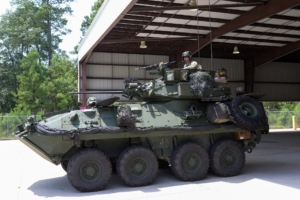 The Stryker LAV (Light Armored Vehicle) will also have its armor provided by Mofet Etzion. With the company's modern protection solutions, the army's interim brigade combat teams will be lighter and much more mobile and yet, still enjoy superb protection while providing significant firepower against enemies.
Preparing for Future Threats
As part of its revolutionary protection policy, Canada is implementing new approaches for defense. A big part of that change is developing the ability to anticipate new challenges and respond by adapting to ever-changing circumstances, using modern protection solutions. Mofet Etzion is in the process of advanced negotiations with Canada and will support this new vision. The company will provide Canada's soldiers and armed vehicles with revolutionary defense solutions that constantly revisit and redefine the industry's boundaries and that ultimately and most importantly – save lives.
For more information about Mofet Etzion's innovative defense solutions for soldiers and army vehicles, contact Mofet Etzion today!
nizan@mofet-etzion.co.il
2018-12-25T09:47:07+00:00