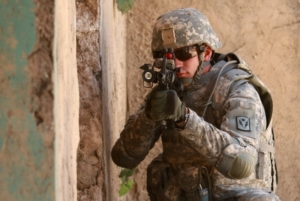 Mofet Etzion – Personal Protection
In a perfect world there would be no war, no fighting, no victims of bloodshed. But reality hits hard and every day we are bombarded with newscasts around the world portraying the horrors of killing and battle. We live in the Middle East and so we don't have to look far to be reminded of the constant threat around us, as close to home as we are to Gaza in the South of Israel and to Syria and Lebanon in the north. We are literally surrounded by hostility and we are vulnerable from all sides. So, because we live in a danger zone we have to be the best at protecting our citizens here in Israel and we are proud to share our accomplishments all around the world. Mofet Etzion is synonymous with life-saving protection.
Our company name Mofet is a Hebrew word and can be translated into English as exemplary, excellence – simply perfection. With this vision in mind, we strive to be the best in the field of life-saving protection and it is our goal to develop the most advanced technology, putting us at the forefront when it comes to global personal armor.
From our numerous products, our LIBA is a lightweight armor adapted particularly to personal armored vests, armored vehicles and helicopters. We use state-of-the art technology that incorporates special pellets which make the armor capable of taking multi-impacts and is able to sustain multiple projectiles.  Protection at close contact is also high on our list and the LIBA is perfect for face-to-face fighting and anti-vandalism clashes. The small, compacted pellets in the vest are the base for protection and can be repaired in the field. Special units all over the world use the LIBA and completely rely on them. The word LIBA, by the way, is derived from the Hebrew word meaning 'heart' in English, a perfect description for the most practical and proven battlefield protection.  
In Mofet Eztion we have some of the best creative minds, working through to implementation. It isn't easy living so close to constant threat, but we are here to give the best possible protection.
nizan@mofet-etzion.co.il
2018-12-25T09:52:03+00:00